LubISS kick-off meeting was held on 18 -20 January 2017, at the Max Planck Institute for Polymer Research in Mainz, Germany.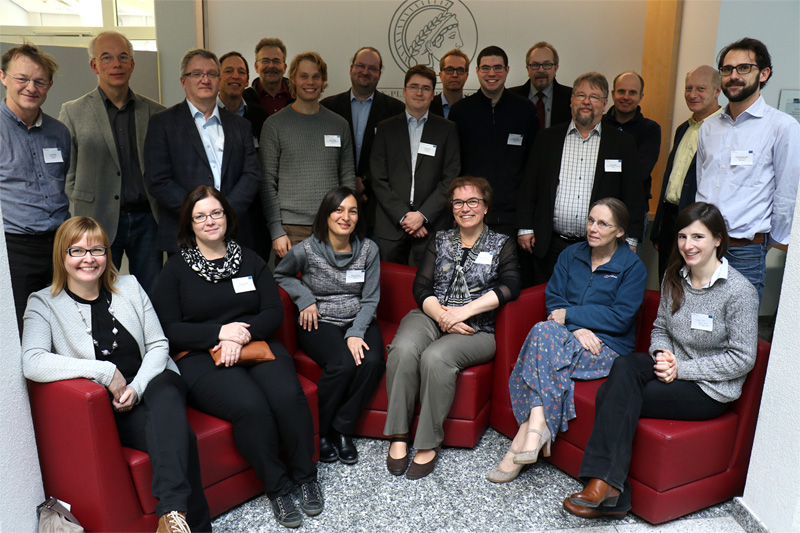 Below you can find pictures of the participants (from left to right):
Armelle Gas, David Quéré, Detlef Lohse, Doris Vollmer, Georg Dürr, Hans-Jürgen Butt, Jacco Snoeijer, Johanna Lahti, Julia Yeomans, Maria D'Acunzi, Petri Sorsa, Philipp Baumli, Stefan Seeger und Jochen Stefan Gutman.
Photographer: © Roland Bednarz
Please find here the Programm of the LubISS kick-off meeting.